Sexaholism impacts everyone.
Family, friends, co-workers and our communities at large can be impacted by people who are living in active sex addiction. If you are worried about or suffering from someone who is addicted to lust, pornography and / or engaged in inappropriate sexual activities, we encourage you to seek your own support and resources.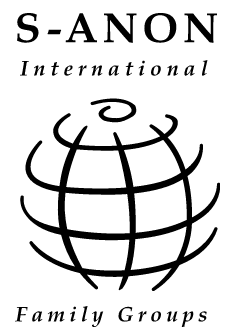 The S-Anon International Family Groups are a worldwide fellowship of the relatives and friends of sexually addicted people. S-Anon Family Groups are for those who are hurting in response to the sexual addiction of someone close to them. It does not matter whether that person is a family member, a partner, spouse, child, or someone outside the family like a friend, teacher, or boss.
S-Anon is for adults of all sexual orientations, genders, denominations, and races, those in a relationship or not, parents, children, relatives, friends and others whose lives have been affected by another person's sexual behavior.  S-Anon is a Twelve-Step program based on the Twelve Steps and the Twelve Traditions of Alcoholics Anonymous. 
S-Ateen welcomes young people, ages 12 to 19, who have been affected by the sexual behavior of someone close to them.  S-Ateen meetings are guided by certified, adult S-Ateen Group Sponsors and follow S-Ateen's Twelve Steps and Twelve Traditions.
National Sexual Abuse Hotline
Your safety is important! If you are in immediate danger, CALL 911.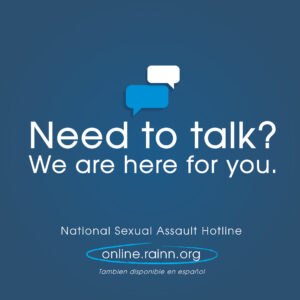 Whether you are looking for support, information, advice, or a referral, contact the National Sexual Assault Hotline for support. A trained support specialist is ready to help.
Online: Chat one-on-one with a trained RAINN support specialist at online.rainn.org any time 24/7.
By Phone: Call 800.656.HOPE (4673) to talk to a trained staff member from your local sexual assault service provider.
Support is confidential and available 24/7.